Animal Law, Fifth Edition
5th Edition
Cases and Materials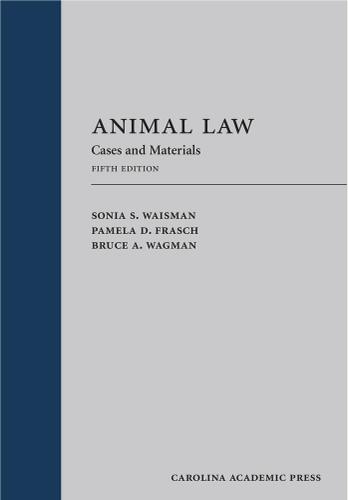 Already purchased in store?
Additional Book Details
Animal law is, in its simplest (and broadest) sense, a combination of statutory and decisional law in which the naturelegal, social, or biologicalof non-human animals is an important factor. The fifth edition is updated significantly, while continuing to present a cohesive format that touches on many areas in which animals affect legal doctrines, case law, and legislative direction. Because animal law is not a traditional legal field, the book is largely framed according to traditional legal headings such as tort, contract, criminal and constitutional law. Each chapter sets out cases and commentary where animal law continues to develop its own doctrine. An important chapter on the commercial use of animals, introduced in the third edition, has been further updated with recent cases and statutory developments covering the significant areas of agriculture and biomedical research.